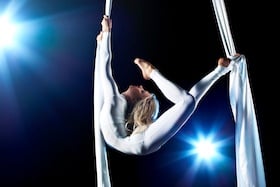 As I am sure you've noticed from our posts, Pat and I are rather active, and glean a lot of our material from our adventures in sport or training for various events and this post is no different.
Laying the Scene
I have the most daunting athletic feat of my adult life facing me this weekend: a 208-mile relay through the Blue Ridge Mountains. I grew up a sprinter and have only in the last few years begun to transition to distance running with mixed results. I participated in a 70-mile relay in the spring and ran twice, totaling 14 miles, so I signed up for 3-legs totaling 16 miles for this race, thinking it was a small enough step to push myself, but not exceed the limits of my abilities.
Enter the Hiccup
As I'm sure you realize, relays are team events, and I have 9 other gals relying on me to be at my best this weekend, so when the call came in to "step up my game" my team playing inner self jumped at the opportunity. Then reality set in! A teammate suffered a personal loss and I needed to step into her shoes for the weekend…4 legs totaling 22 miles (yes, 6 additional miles and one extra turn up/down the mountain).
Decision Time
I could very easily let the settling and comforting blanket of fear keep me at 3 legs and ask that someone else step up to the challenge, but I'm stubborn and I am an extreme team player, so here we go. I am going to push my somewhat broken body beyond any limits it's ever endured all for the name of team (with a splash of personal accomplishment thrown in).
Learn from the Best
As noted above, I started out as a sprinter, so I spent time with experts learning how to be a distance runner. Many times, we hear "I was thrown into this marketing role" from clients and are empathetic to their plight (Pat played baseball, so had a lot to learn about proper running form as well), so we sit down with them, explain the basics of inbound marketing and how to get started, then work with them to carve out a plan for implementation. After you kick off the marketing plan, though, it is KEY to check back in with the experts to review progress, results and adjustments to the plan going forward.
Apply Your Knowledge
Having scheduled check-ins with the experts helps, but we all know change is inevitable and you must be ready to adapt to that change, while not losing your pace or dropping the baton. For example, if you have a plan to blog about auto insurance but a hurricane is en route, you must shift your topic to reach your clients at the right time, instead of waiting until after it passes over head. Don't let yourself get complacent or feel like you can just let marketing run itself!
Stay Positive
I never start a long race with the expectation of victory like I used to, but I seek small victories for myself and those I'm running with, so keep that mentality with your marketing plan. Start small with goals you can accomplish, then set larger stretch goals to work towards and continuously focus on the victories, no matter how small, and learn where you can make adjustments in the future.
Don't worry…I wouldn't let you head out on your first run by yourself, so take advantage of our free Inbound Marketing checklist today to start your own plan.