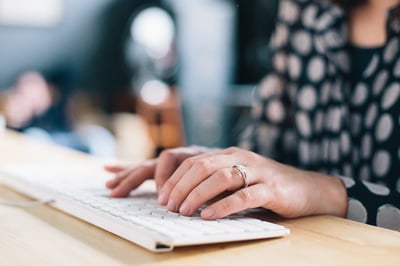 Marketing automation is a concept we've been hearing a lot about this year. Though the concept isn't exactly new, the technology has come a long way since its start in the late 90s. Taking advantage of marketing automation can help your company become more efficient, capture more leads, and understand data on a more granular level. But what is marketing automation?
What is Marketing Automation?
Put simply, marketing automation refers to the practice of using one system to track data for leads, automate personal marketing activities, and generate in-depth reports for all your marketing activities.
There are three main components of marketing automation:
Lead tracking
Automated execution
Closed-loop reporting
What is marketing automation: The Value Proposition
When you're new to marketing automation, one of the first things you need to consider is how to show the value of marketing automation to the people who write the checks in your company. Even if you're the one with the budget, getting a consensus from the rest of your team is a good idea because marketing automation typically impacts a range of other business functions. Here are some of the main reasons that other companies decide to get involved with marketing automation:
Generating more leads with the same budget. Companies with limited budgets use marketing automation tools to automate many of the manual tasks that marketing demands so that marketing departments can spend more time being creative and generating more leads.
Proving the value of marketing efforts. Marketing is an expensive activity, so many companies demand financial justification.Marketing automation allows companies to track leads and report on the return on investment (ROI) of marketing activities associated with those leads by tying marketing efforts to the sales opportunities that result.
Empowering marketing users to build online campaigns. Some marketers may feel comfortable working with HTML and CSS to design landing pages, while other marketers have no interest in touching the code. Many marketing automation systems include "what you see is what you get" (WYSIWYG) builders that help nontechnical users create their own assets without coding from scratch. These features eliminate the need to engage front-end developers and can save your company time and money.
Managing the lead funnel more effectively. Most marketing departments have a lead funnel to communicate with prospects and determine when a lead gets passed to sales. With the full lead-tracking capabilities of marketing automation, qualifying leads and passing them to sales when they are ready to begin a sales cycle is much easier.
Aligning sales and marketing. Sales and marketing get along better when they have full visibility into lead generation, qualification, hand-off to sales, and follow-up.
Consolidating multiple tools. Online marketing, customer relationship management (CRM), social media, mobile marketing,

retargeting, e-mail marketing. Consolidating marketing tools makes it easier to launch cross-channel campaigns and report on the results of all the marketing tools used.
Today's marketers need the ability to manage content in all online contexts and prove the value of these efforts. Marketers also need to produce lots of different types of content for their prospects and customers to get involved with. Understanding how other companies implement marketing automation solutions can help to inform your business case.
Interested in how this could work for your company?