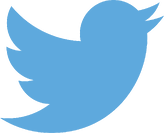 As a relative newbie to the world of Twitter, I didn't want to actually look like a newbie so I asked questions, performed Google searches, and even skimmed a book or two for advice. Yes I am a bit of a nerd, but guess what…you benefit, so here is the most powerful tip I discovered:
If you are a business, follow your clients; clients follow the companies you admire. We all want to do business with people, so let your personality show…share pictures, engage in 2-way conversations, and give clients sneak-peaks to upcoming sales or product launches. Clients, you love this company…let that show with retweets of their products, share great feedback, and invite others to follow them.
There are so many great tips out there…what's yours?