Movember
"Movember (a portmanteau from the Australian-English diminutive word for "moustache", "mo", and "November") is an annual event involving the growing of moustaches during the month of November to raise awareness of men's health issues, such as prostate cancer and other male cancers, and associated charities. The Movember Foundation runs the Movember charity event, housed at movember.com. The goal of Movember is to "change the face of men's health."[3]
By encouraging men (who the charity refers to as "Mo Bros") to get involved, Movember aims to increase early cancer detection, diagnosis and effective treatments, and ultimately reduce the number of preventable deaths. Besides annual check-ups, the Movember Foundation encourages men to be aware of family history of cancer and to adopt a healthier lifestyle." - Wikipedia
Who & Why
We have teamed up with clients, family and friends to support men's health by participating in Movember. For 30 days, representatives from the following companies will be growing mustaches (and possibly creeping some strangers and family out along the way) to raise awareness.

- Adaptive Inbound Marketing Solutions

- Kysar Insurance
- Pablo Beach Insurance Group
- Coral Reef CrossFit
- Brower Financial Group
- Gindin Insurance
All organizations will also be making donations to men's health related groups as well. Stay tuned for weekly updates as these brave gentlemen go 30 days of mustache.

Contact us if you would like to join in on our friendly competition. There is still time to grow!
--------------------------------
For final results, please visit us on Facebook.
11/7/14 Update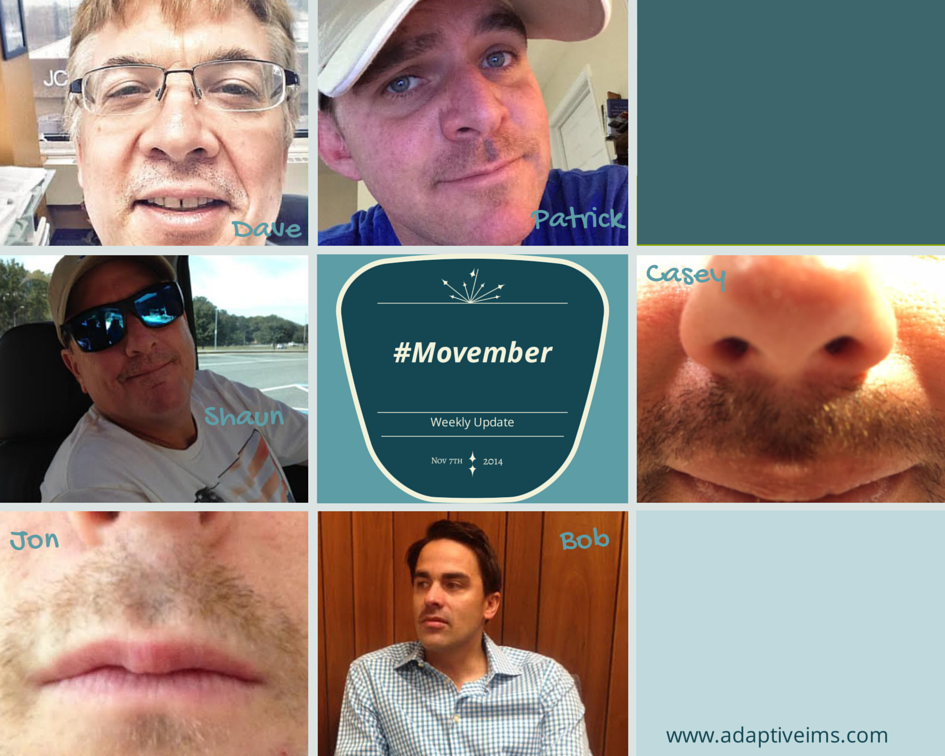 11/14/14 Update