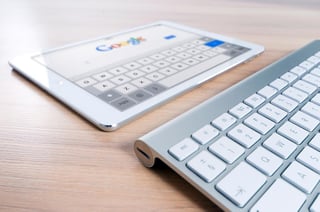 With more and more people online for information, service, product research and a myriad of other reasons, having a top-tier website is more important than ever. Like a majority of companies, I am sure yours has a website there to provide your customers with a way to engage with you, find your products and services, and the information they need to get in touch with you. However, there are many times where you could be thinking "how do I get the most out of my website"? "Where do I start"? Sometimes, it is a simple fix on the website itself and other times it is completely revamping the website altogether. To help you decide which route is best, here are
5 questions to ask before doing a website redesign
What is wrong with my current website? If you don't have a website or have a very rudimentary site, then there are a number of things that can be improved. Knowing your website is one thing, but put yourself in the shoes of your customers or a potential customer. A good way to accomplish this is to go to the reviews of the site, or your business on Google reviews, Yelp! or other similar sites. The customer isn't right 100% of the time, contrary to the saying, but 99% of the time their reviews and suggestions can help the bounce rate from your site by providing insight into what is wrong and how to improve. This is a good place to have someone perform an analysis of what pages are ranking best, what seems to work for your industry, and what keywords to use.


What are the goals of the redesign? Am I looking to rebrand the company or just stick to a website redesign? If you are looking to rebrand your company, the way to redesign your website is much different than if you are keeping the same brand and just looking for a website makeover. Overall, a good rule of thumb is to follow SMART (Specific, Measurable, Attainable, Realistic, and Timely) goals for the website redesign.


What are some features of your favorite websites you want to include in your own? If there is a particular website that functions well for your navigational needs and is laid out in a way that makes sense, try to mimic that with your content. Sometimes, one website's design makes sense for their product or service but may not fit the mold of your company's product or what your customers are interested in. Another place to look is at your competitors. If they have a website that seems to have high engagement and ranks highly in SEO results, try to do something similar but look for improvements to go beyond what they're doing.


Has the product or service changed in any way? If the nature of the product or service has changed and your website needs a few touch ups, that is a good time to consider doing a website redesign. This gives you a chance to get a new look for your website while unveiling the changes in the product or service. A new look is a great way to reinvigorate your business' online presence and show your customers you are able to change with the times to stay relevant. The companies that fall behind in this area tend to lose followership due to stagnation.


How do I want the website to function? Do I want the website redesign to generate leads, provide different content than before, sell a product or service, or attract visitors to the company's physical location? Whatever the case, there are designs that work best to attract visitors, generate leads, convert those leads into customers, push content or informational pieces to them. Identify this key aspect of the website redesign and you will be on your way to success in the digital marketing world.
Whether attempting to give your website a complete overhaul or just looking to revamp your current site, there are many uncertainties when going through the process. Ensure some of the more important questions are answered before doing a website redesign. This saves you time and money as well as gives you peace of mind that once the new site is up and running, your time and money is well worth it.