Are you "doing inbound" the right way or are you just guessing?
If you answered 'just guessing' you are in the majority and when you are trying to attract new customers and delight your current ones, who wants to be in the majority? Planning and executing your inbound campaign correctly helps you stand out from your competition.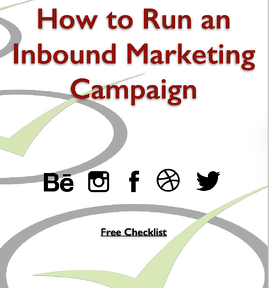 Inbound marketing is not a theory or an opinion, it is the way B2B marketing works, so we created this easy-to-follow checklist to assist you in creating your own great inbound campaign. Download our checklist, grab your team and start planning and executing against the following today.
Who is your target audience
What are you offering them
Where and how are you communicating
How are you doing